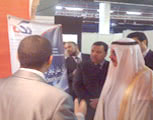 GO-Makkah marked its presence in the Hajj and Umrah exhibition for the year 2010 in Europe. This prominent presence generated the appreciation of our visitors as well as numerous professional contacts.

GO
-MAKKAH
Perform
for you
your
Website
Pack from our Hajj Store
THE HAJJ STORE
6 €

Seller: GO-Makkah

67 €

Seller: GO-Makkah

37 €

Seller: GO-Makkah

15 €

Seller: GO-Makkah
GO-Makkah In Media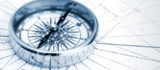 Ironig
It costs between 1 and 2 SAR, and it depends whether you're in quick or not. For costumes it costs 8 SAR. Washing and ironing of a shirt cost 5 SAR.

Question: What is the meaning of the greatest day of Hajj (yawm al-hajj al-akbar) and the greatest Haj (al-hajj al-akbar)? Do they mean the same thing? Or are they different from one another? Are...